Laredo International Fair & Exposition Application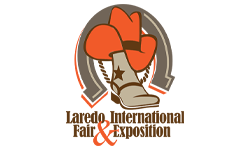 Dear LIFE Member,
We are extremely happy to welcome you as a member to L.I.F.E Nonprofit Organization. Thank you in advance for being a supportive member and your willingness to serve our community and the youths of Laredo.
Please fill out the Membership Application Form in its entirety and select which committee you would be willing to volunteer. We will have other volunteer opportunities aside from L.I.F.E. week, so please let us know what works best for you.
Thank you for your invaluable service to L.I.F.E.
Respectfully,
Teresa H. Ramos
Volunteer Committee Chair
Volunteer Committee:
Brisa Perez-Alvarado, Co-Chair
Cynthia Garcia
Hugo D. Garcia
Please read these items below.
You must read the code of ethics and agree to abide by this code.
You Must select at least one committee to volunteer. Committees are listed below.
All members will be required to submit a certified criminal background check along with their completed application.

DO NOT BEGIN this application without first securing a certified criminal background check.  Our system will not allow you to submit without uploading your background check. You may obtain a background check from The Webb County Sheriff's Department, City of Laredo Police Department or, a certified online background check service. Listed below are some examples of online background check services.
https://www.sentrylink.com/web/criminal-check.action
https://www.backgroundchecks.com/packages
https://app.clearchecks.com/order-report
https://www.sterlingcheck.com/services/criminal-background-checks/
*Disclaimer LIFE is not affiliated or compensated by any of the above online services. They are merely listed here as examples. You are not required to use any of these services.
By entering your email address, you agree to receive emails from Laredo International Fair and Exposition and their sponsors and affiliates (including the Laredo International Fair and Exposition newsletter, as well as promotional offers and announcements from Laredo International Fair and Exposition and their sponsors and affiliates). Collected information will not be shared with any non-sponsor or any non-affiliated third party and complies with our stated Privacy Policy.